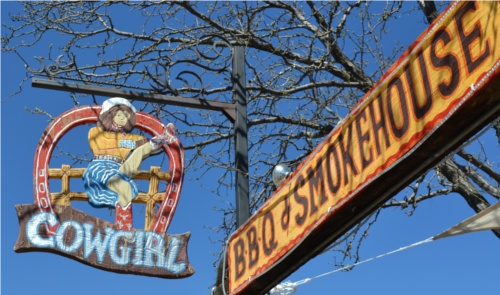 319 S Guadalupe St Santa Fe, NM (505) 982-2565
BBQ Nachos
---
995 Valencia St San Francisco, CA (415) 642-3672
Indian
Southern Indian food, specializing in dosa's (similar to a crepe).
---
600 N Michigan Ave Chicago, IL (312) 280-7774
Traditional American Cajun & Creole
a chef with 4,000-bottles of hot sauce, and Cajun recipes that leave customers in tears!
---
3324 North California Chicago, IL (773) 279-9550
Traditional American Hot Dogs
American Classics - Best HotDog Menu
---
2655 E Desert Inn Rd. Las Vegas, NV (702) 735-6828
Mexican Vegetarian
a Mexican chicken dish called Cry Today, Cry Tomorrow
---
---
6613 Hollywood Blvd Los Angeles, CA (323) 465-8259
Traditional American Hamburgers
Lucky Devils in Los Angeles, CA, is serving up a spicy food lover's indulgence - the Diablo Burger topped with fiery Diablo Sauce - on Food
---
2234 Mission St San Francisco, CA (415) 863-2800
New American Chinese
Hard to find restaurant, that focuses on spicy Chinese flavors.
---
1640 Camino De la Reina San Diego, CA (619) 291-7328
Traditional American Hamburgers
hottest Ahi Poke in Southern California
---
415 Memorial Dr SE Atlanta, GA (404) 523-6664
Seafood Southern
Kicked up six pepper shrimp and grits
---
1409 Lavaca St Austin, TX (512) 472-2828
Traditional American
Famous spicy chili in downtown Austin..Triple X chili.
---
4130 Pennsylvania Ave Kansas City, MO (816) 753-8424
Thai
Phad Thai Chicken Thai Hot
---
1416 E Olive Way Seattle, WA (206) 860-9464
Traditional American
Seattle's most dangerous gastronomic experience: the 7-Alarm Chicken Wing Challenge, then go head-to-head to see who can handle the heat.
---
1000 E 11th St Austin, TX (512) 473-4199
Mexican
Mexican bistro with a focus on spicy food and fresh ingredients
---