304 S Ashley St Ann Arbor, MI (734) 663-4590
Traditional American Hamburgers
Adam heads to downtown Ann Arbor to visit the legendary Krazy Jim's Blimpy Burger, a local favorite since 1953.
---
22950 Woodward Ave Ferndale, MI (248) 399-5150
Vegetarian Sandwiches
Salmon burger
---
18 S Main St Clarkston, MI (248) 625-5660
Bacon topped pizza, bacon burger. The porker uses every part of the pig.
---
2457 Russell St Detroit, MI (313) 567-7879
Pizza
Detroit is known for its authentic Italian pizza. Andrew samples the Pizza Bismark, a pizza with prosciutto and fresh duck egg.
---
54 S Main St Clarkston, MI (248) 620-6100
American Eclectic
Guy tries one of Kid Rock's favorites, the mackinest mac 'n cheese, in a renovated church
---
---
511 W Canfield St Detroit, MI (313) 831-9470
Californian Traditional American
the 18,000 foot joint giving savory brisket a beer batter bath and a place on a fresh panini
---
2990 Yemans St Hamtramck, MI (313) 874-5726
Eastern European Polish & Czech
a Polish joint that's been around for decades, servin' up old standards like Hungarian pancakes with goulash
---
120 W Main St Potterville, MI (517) 645-2120
Chicken

---
4500 14 Mile Rd NE Rockford, MI (616) 866-3663
---
1093 Hwy Dr Webberville, MI (517) 521-3600
Kid Rock shows Guy the secret behind his own unique brew.
---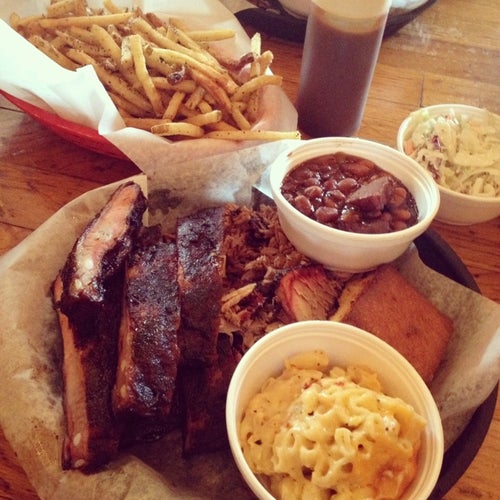 1224 Turner St Lansing, MI (517) 580-4400
Standouts include the house-smoked pork belly pastrami and pickle fries that are another level of ridiculous. Don't miss the smoked wings
---
2417 E Kalamazoo St Lansing, MI (517) 993-5988
amazing chicken wings, prepared with a 48-hour dry rub marinade and fried to order.
---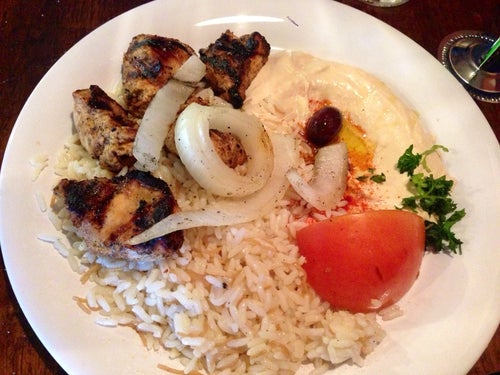 940 Elmwood Rd Lansing, MI (517) 203-5728
amazing chicken shawarmas with luscious garlic sauce and super-legit lamb grape leaves served with creamy hummus.
---
1026 N Martin Luther King Jr Blvd Lansing, MI (517) 775-8500
Must try the smoked brisket bahn mi
---